Download Amlogic USB Burning Tool: Are you an Android TV Box user? Do you want to upgrade the firmware of your TV Box? Well, then you will need a flash tool dubbed Amlogic USB Burning Tool. This tool is tailor-made to work with Windows PC's and using this tool you can update the Amlogic based Android TV boxes that have the .img firmware. Although you will find a sum of a few tools online, Amlogic USB Burning Tool is the best in business.
Also Read: Top 5 Best Grim Dawn Builds of 2020
In this post, we are going to cover the Amlogic USB Burning Tool and its features. Not just that, we will also guide you through the process of updating the Android TV Box firmware using this tool. Well, with that being said, let us quickly get started discussing around the elephant of the room, shall we?
What is Amlogic USB Buring Tool?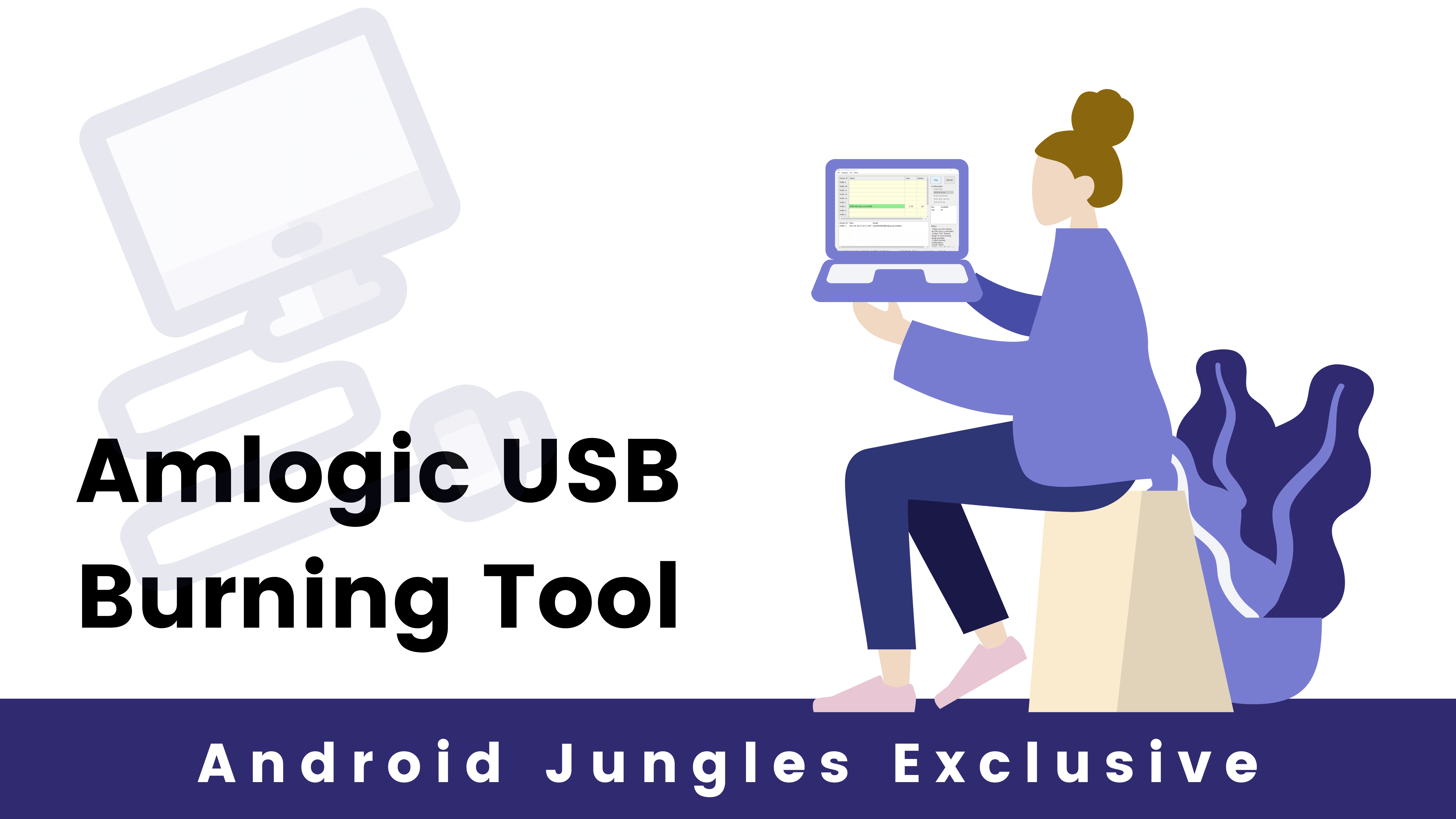 Amlogic USB Burning Tool, as mentioned earlier is a firmware tool which is specifically made for Amlogic-based device, mostly the Android TV Boxes.  To be precise it is a stock image flashing tool for Android TV boxes. For instance, let us take Xiaomi devices. To upgrade to firmware on Xiaomi you will need to have a tool called MiFlash, which is specifically engineered to flash stock firmware on Xiaomi devices.
Just like that, the USB Burning Tool is made specifically for Amlogic based devices to flash the stock firmware. All the Android-based devices will get firmware updates from the OEMs as these updates which come through OTA help in increasing the overall stability, user experience, and a lot more.
But for most of these Android TV Boxes would not receive updates for any certain reasons, but you can find the updated images for your Android TV boxes easily online. Now, this is where the Amlogic USB Burning Tool comes into the action. It is worth mentioning that this is a very light firmware flashing tool which can be run on Windows OS via which you can flash any firmware on any Amlogic devices.
Distinctive Features of Amlogic Burning Tool
Now that you know what exactly is Amlogic Burning Tool and what it can do, it is time for us to discuss the features of the Amlogic Burning Tool.
Installer: Download Amlogic Burning Tool comes as an installer application, just like any other flash tool in the market. As mentioned earlier, this application should be installed on Windows PCs. Once done, you can easily burn firmware into USB and then install it on TV Box, which makes the process a whole lot easier.
Flash Firmware: Using this tool, you can flash the stock firmware on your device which is grounded on Amlogic SoC. The process of installing is quite simple and easy actually! (More on that later)
 Languages: The Amlogic USB Burning tool originates in two languages i.e., English and Chinese.
Misc: Using the Amlogic Burning Tool, you can also perform tasks such as erase data, erase flash, erase the bootloader, overwrite keys, and the list goes on!
Download Amlogic USB Burning Tool
Now that you have got a clear idea around what this tool is about and what it can do, you can now go ahead and download Amlogic USB Burning Tool from the link below!
Download Amlogic Burning Tool Latest
How to Flash Firmware on Android TV Box Using Amlogic USB Burning Tool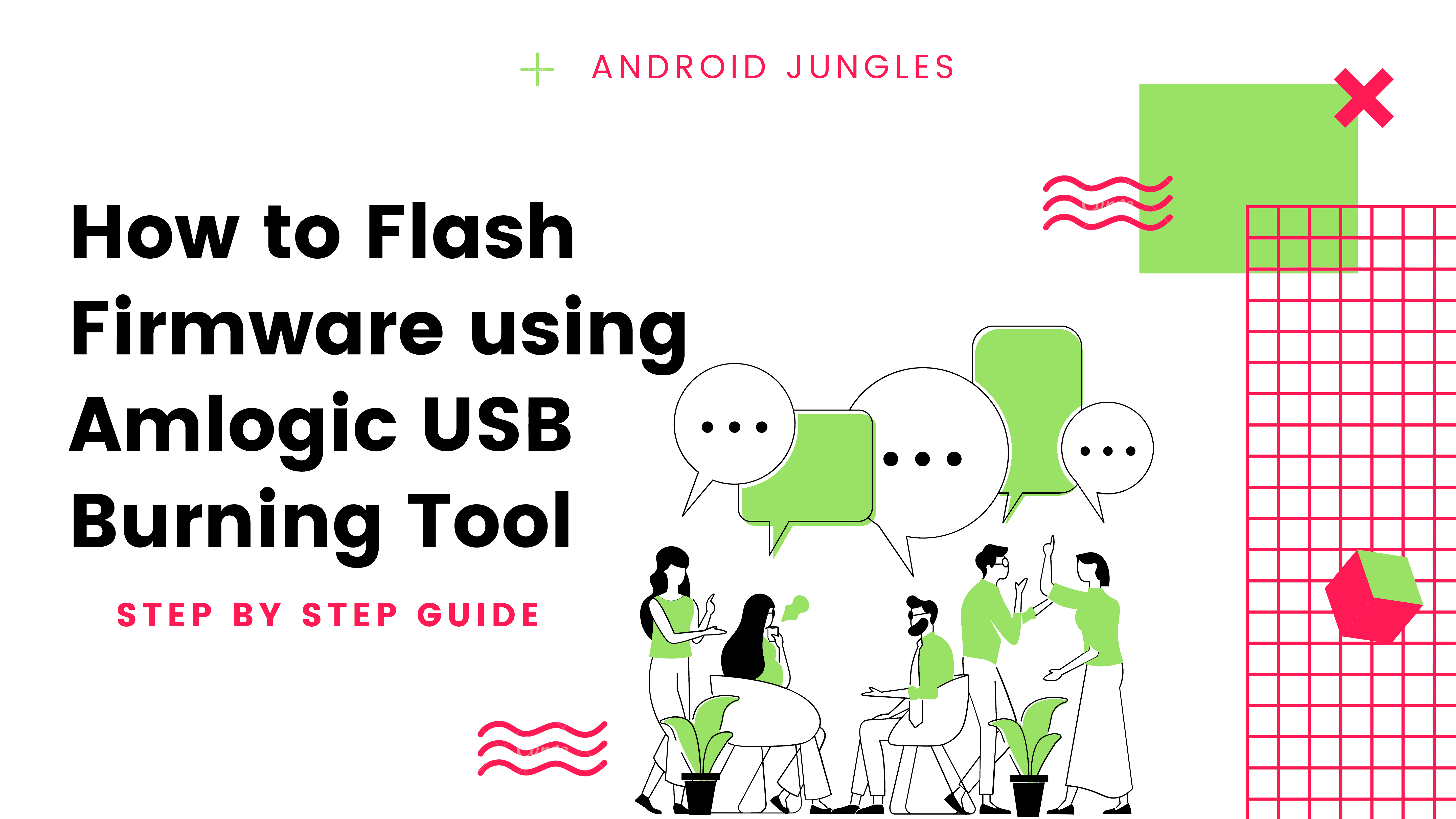 Before you get started
Make sure that your Android TV Box is connected to the PC.
The TV in which the Box is connected should be turned on until the process is completed.
Make sure that all the connections are tights, as it is a huge process to start over!
Step-by-Step Guide
Download Amlogic USB Burning Tool from the Download Section above and extract it to a folder.
Once extracted, open the folder and you will get to see InstallDriver.exe
You will have to install this application as without this your PC cannot detect the Amlogic-running device.
Now, open the folder USB_Burning_Tool and then run the USB_Burning_Tool.exe 
Here the setup wizard opens, all you have to do is click on Next as many times as asked and click on install.
Now, you can open the application and you will see that this is in Chinese. Do not panic, you can click and open the second option on the toolbar and select English.
Once done, you have to put your TV Box in the recovery mode. Each TV Box has a different way of reaching to the recovery mode.
Now click on the File option and browse to find your firmware .img file.
While you are there, do not forget to untick the overwrite key box. Click Start to begin the firmware update process.
Once installed, click on Stop and that's all.
Conclusion
If this post helped you in how to Download Amlogic USB Burning Tool, show us some love by sharing this article with your friends and family to whom this post can be useful. Now that you have done that, it is time for me to bid you adieu. For more posts like this, stay tuned with us! Until next time, Stay Techy!