Hey People, In this article we will share all information about Huawei HiSuite and also you can Download Huawei HiSuite. So, keep reading and share your views in comments.
Download Huawei HiSuite: As you might have heard of various programs from the manufacturers of devices like Motorola, Nokia, Sony, etc. Huawei has got for you a program named Huawei HiSuite.
With this program, you can have access to your Huawei Device through the PC for the means of controlling, customizing and taking a back up of your Huawei Device.
In this very program from Huawei you will be able to perform a number of activities such as SMS, Contacts, Reading, Music and videos, Application management.
This program, not to forget, is compatible with both the wired USB as well as WiFi Connections and does function of a remote desktop as well.
What is Huawei HiSuite?
Huawei HiSuite is an Android Device Manager that allows you to have a control on your device from the Computer or Laptop and manage various applications, have back ups and updates, all with ease.
How to Download Huawei HiSuite for Windows?
| | |
| --- | --- |
|  Developer |  Huawei |
|  Operating System |  Windows 10/8/7/XP / Vista |
|  License |  Free |
|  Latest Update |  22 Aug, 2018 |
|  Language |  English |
Pre Requisite to Download Huawei HiSuite:
Windows 10, 8.1, 7, Vista
1GB of available disk space.
Install Huawei USB Drivers.
Keep at least 70% of charging on your phone.
hisuite italiano per windows 10 64 bit
2GB of RAM.
Download Huawei HiSuite Smart Manager for Windows and Mac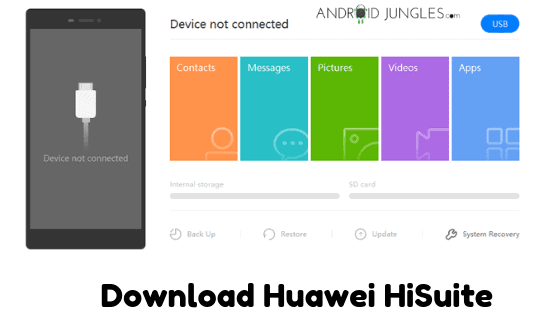 www.huawei.com/hisuite
Must check – Best Smartphones for PUBG Mobile Game
How to Install Huawei HiSuite on Windows 10/ 8/ 7/ Vista/ XP?
Assuming that by now you might have download huawei hisuite PC.
Given below is a step by step guide on how to install the Huawei HiSuite on Windows PC 10/ 8/ 7/ Vista/ XP:
Step 1. Firstly, Connect Huawei Smart Phone to Computer. Then Open the My Computer icon. You Can See a New Icon with the title name Hisuite.
Step 2. Install it on your computer. It will take a few minutes for the installation process to get completed. When installation is completed,  open the Suite.
Step 3. When your phone is connected you can see it on the connected devices list. Along with that you will come across many more options.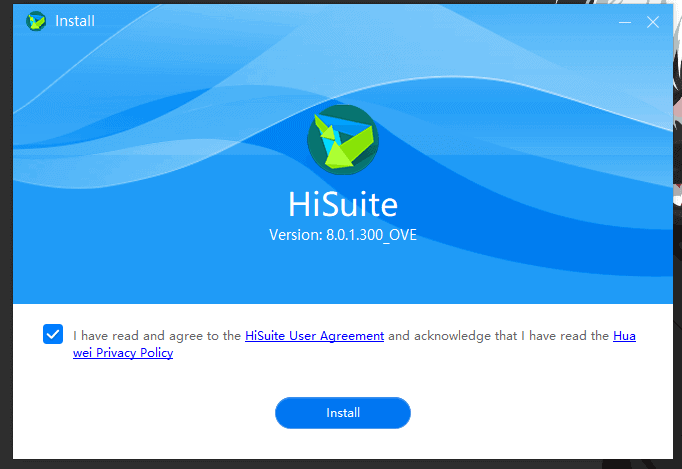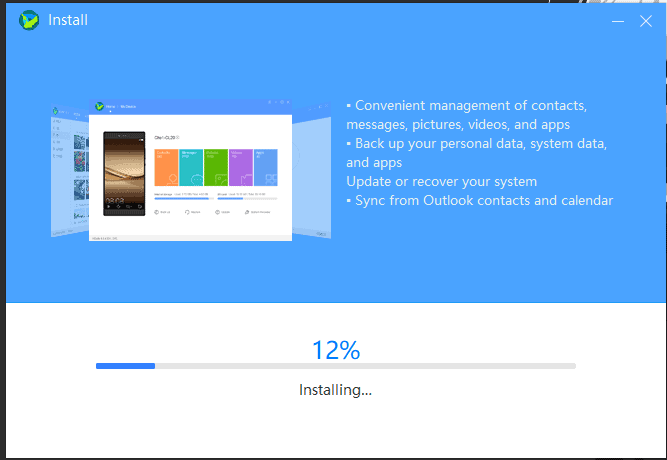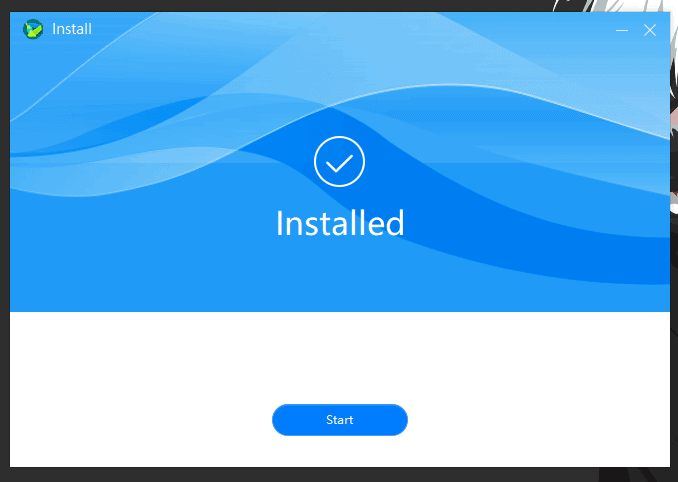 And you are done here.
Also see – Download Mi PC Suite For Windows and Mac
How to Install Huawei HiSuite on Mac?
To install & Download Huawei HiSuite mac, follow the below steps to Download Huawei HiSuite,
Step 1. To begin with, Enable  USB Debugging mode on your Huawei device.
Go to Settings> About Phone> Build Number> Tap on it for about 7-8 Times.
Now go to the Settings then, Developer Options and turn on USB Debugging.
Step 2. Now connect your Huawei Device to the Mac through USB Cable.
How to Perform a Back up through Huawei HiSuite on your Huawei Device?
Here is a step by step method given by which you can perform a back up through your Huawei HiSuite:
Step 1. To begin with, Enable USB Debugging. For this purpose, you will have to –
Go to Settings> About Phone> Build Number> Tap on it for about 7-8 Times.
Now go to the Settings then, Developer Options and turn on USB Debugging.
Step 2. Now Open the Huawei HiSuite on your Computer and  connect your mobile with PC using the USB Cable.
Step 3. Here, you will come across a Option for Back Up. Click on it.
Step 4. A pop up will appear on the screen consisting of categories which you can select from Contacts, Notes, Apps, Call Logs, Alarms, etc. You can choose from the options as per your convenience.
Step 5. Among those categories, you can choose from exactly what content you wish to back up.
Step 6. Over here, comes an optional step if you want to set up a password in order to protect your back up. As this as optional choice, you can also skip this one.
Step 7. The Back Up will now begin. Just make sure that by no means you should disconnect the phone from the computer.
And you are done here! you have successfully backed up the data you selected. All of the backed up data will be saved in the location you choose in the computer.
Features of Huawei HiSuite:
Given below are some of the best features of Hisuite Huawei –
You can manage your Contacts, Messages, Videos, Pictures, Apps and much more from your Computer.
Backup Your Data to avoid losing important files. Back up important data on your phone, such as your contacts, messages, apps, pictures, videos, songs, call logs, emails, and agendas, to a computer.
One can also restore your backup data with ease.
You can establish secure and good connections between the PC or laptop and your Huawei phone.
Multiple Picture Browsing Mode.
Users can take the screenshots on your device from the computer itself.
With the Huawei HiSuite, you can update your device system in a few simple steps.
Enhanced Android smart devices user experience.
One can easily view, install, uninstall and update apps in one single click.
Its possible to open the Contacts app, delete or edit contacts you want, also export or import contacts and manage contacts in groups. Along with that you can De-duplicate the repeated contacts.
User can send, receive, send or manage messages and also send a message to multiple recipients from the computer itself.
One can also export the messages from your phone to the computer.
You can enjoy multiple Video Browsing modes. And also export or import the videos to and from PC and the Phone.
One can Fix and also optimize ID3 tags,covers,song information, etc.
Its possible to check for the Download, installation of new updates without any such efforts.
This incredible app allows you to update your smartphone and tablet directly from the Computer.
There is no any need to download  any package on your device separately.
Any available update is detected by Huawei HiSuite and itself allows you to install it from the Computer.
The above feature brings me closer to another feature- the Huawei HiSuite Updates are also regularly released.
Do check out – Download Cisco Packet Tracer All Version For Free
Language Support:
The languages supported by HiSuite PC are as below –
Arabic(Egypt)
Bulgarian (Bulgaria)
Bosnian (Bosnia and Herzegovina)
Catalan (Catalan)
Chinese (Taiwan)
Czech (Czech Republic)
Danish (Denmark)
German
Greek (Greece)
English (United States)
Spanish (Latin)
Spanish (Spain)
Estonian (Estonia)
Finnish (Finland)
French (Canada)
French (France)
Croatian (Croatia)
Hungarian (Hungary)
Indonesian (Indonesia)
Icelandic (Iceland)
Italian (Italy) hisuite italiano
Japanese (Japan)
Thai
Persian(Iran)
Korean (Korea)
Lithuanian (Lithuania)
Latvian (Latvia)
Macedonian
Norwegian ( Bokmal)
Dutch (Netherlands)
Polish (Poland)
Portuguese (Brazil)
Portuguese (Portugal)
Romanian (Romania)
Russian (Russia)
Slovak (Slovakia)
Chinese (Hong Kong S.A.R.)
Slovenian (Slovenia)
Serbian (Latin, Serbia)
Malay
Swedish (Sweden)
Turkish (Turkey)
Ukrainian (Ukraine)
Vietnamese (Vietnam)
Chinese (People's Republic of China)
Also see – Download Latest Cheat Engine APK No Root Version
Wrapping Up:
Hope you all found the article useful in Downloading Huawei HiSuite Windows on your Huawei phone to access your device from the Computer with ease.
You can find this helpful in situations when you cannot directly have the control on your device. This may happen if your phone has got screen flickering issues or unresponsive screen touch.
If come across any difficulties in the download process or if you have any queries or suggestions for us, you can let us know in the comment section below.
Must see – FastPokeMap Alternatives for Pokemon GO Gen2+Gen1 [Scanners & Trackers]
Keep visiting our Page- Android Jungles for more such tech oriented articles or you can also Subscribe to our Newsletter for receiving timely notifications of our posts.
Happy Androiding:-)