When we are speaking of popular and most loved games worldwide, Pokemon GO still has itself mentioned on the list. Even today after such a long time of its launch and in the midst of so many other great games, Pokemon GO still has millions of players. Although being such a good game, tracking the legendary Pokemon was indeed boring. And where you have a problem, the creators and game enthusiasts bring up a solution.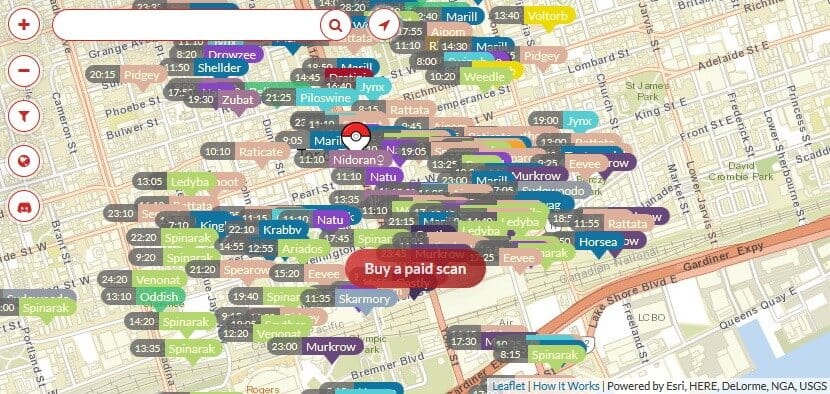 One of such solutions was creating tracker and scanner apps like FastPokeMap.se which was a third party application most preferred by gamers all around the globe for its amazingly incredible service. However, despite being a powerful scanner enough to let anyone find gen1 and gen2 Pokemon in any part of the world for free, it was shut down.
Basically, these trackers can help you located exactly where the Pokemon are spawning on the map. But, in the beginning of February 2017, Niantic and Nintendo rolled out some new safety and security updates to secure their game servers from these third-party scanners as well as issued a C&D (cease-and-desist) order letters against all the third party Pokemon GO scanners and trackers services which apparently forced all of them, including FastPokeMap, to completely shut down their Pokemon scanner and tracker services.
What is FastPokeMap?
FastPokeMap.se is a third party Pokemon Tracker service that was created by the Pokemon Go enthusiasts by the motive of helping the Pokemon Go users and lovers like you to find all the Pokemon hiding nearby your place, without actual need to wander all over the area.
FastPokeMap will tell exactly where you will find a Pokémon, which Pokémon you will be catching, and for how long it will be going to stay there. Helping you save your precious time, efforts, and energy that would have otherwise been wasted on randomly wandering around the locality.

All you got to do is click once on the map and the FPM Trackers will perform a thorough scan around the particular area and then reveal the position of the Pokemon in the highlighted radius. The noticeable point here is that this tracker does not only give you the location but also general information about how it looks, a name of the Pokemon and its estimated expiry time.
Best Alternatives for FastPokeMap for Pokemon GO
Here we have mentioned for you some of the best alternatives for FastPokeMap that are working currently with no issues.
1. PokeWhere
PokeWhere APK is a radar app for Android which in real time scans and shows all the Pokemon that prevail around you. When you install this app on your Android device, it will aid you in discovering rare Pokemon and catch them irrespective of what place are you at.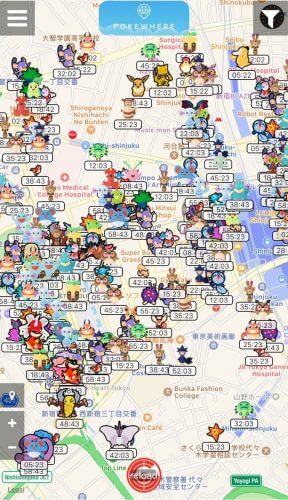 Download PokeWhere from the link given here. PokeWhere APK.
2. pokehunter
This another Online Pokemon search scanner service works similar to FastPokeMap. The app allows you to find, discover and track Pokemon from anywhere around the globe in the real time.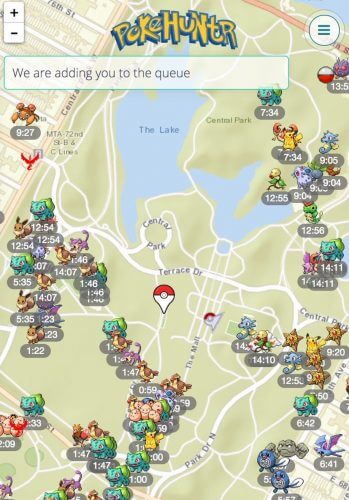 Download PokeHunter from the link given here. https://pokehuntr.com/
3. PokeFetch
This scanner service is designed for you to track Pokemon with the use of a real-time Pokemon GO Map. This scanner gives you an option for a paid premium scanner which enables you to perform on-demand scanning in any place on the globe for which you got to pay a small amount.
The data of Pokemon Spawn shown on the map are outsourced from other third party application which is a reputed scanner and tracker channels.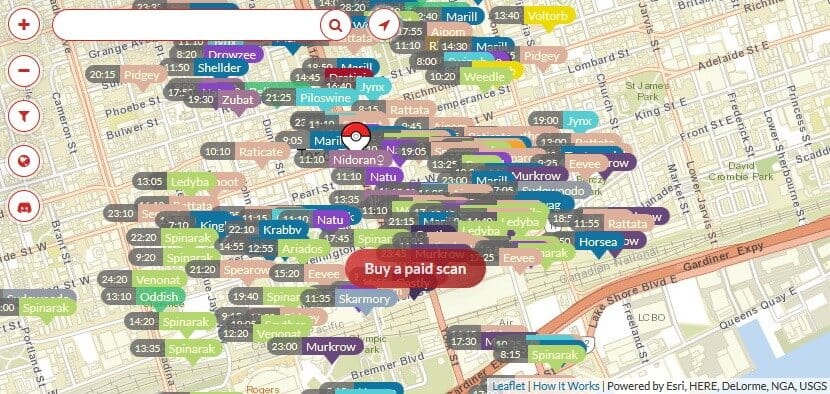 Download PokeFetch from the link given here. https://pokefetch.com/
4. PokeAlert
I assume you may have predicted from the name of this app what it does. This application sends you a notification every time it discovers a Pokemon around you. It is designed for Android Phones as well as tablets so you can personally scan your vicinity for Pokemon.
This basically works and scans in the background. So this makes it possible for you to catch the Pokemon quickly without any sort of rescanning or searching your surrounding twice.
Download PokeAlert from the link given here.
How to Use the Alternatives for FastPokeMap to Scan and Track Pokemon
Here is a simple guide on how to find, track and catch Pokemon monsters with efficient planning and no wastage of time or money. Just follow the basic steps given below if you are unaware of this process and you will get acquainted with this sooner.
Step 1. To begin with, open any web browser on your Android device, laptop, iOS, iPad, etc. Consider a good internet connectivity for a smoother process.
Step 2. Search for https://fastpokemap.se/ or just open the FastPokeMap service.
Step 3. On the home page, you will get to see two options. With the first one, you can manually search Pokemon on any country or city. Whereas with the help of the second options, you can use GPS i.e. Global Positioning System so as to know the position of Pokemon near you. If you own a device with GPS feature, go for the second option.
Step 4. For those who do not have a GPS feature on their phone can go for the below option from their desktop.
Step 5. All you have to do is simply click on the find location button for the purpose of getting the location of Pokemon in your area.
Step 6. Once you have successfully entered the Country or city name just click on the Search button.
Step 7. Here, the FPM will bring you to the entered location. You can zoom in or zoom out on the map.
Step 8. Once you land at your desired location. All you need to do is click on the map and it will drop a location marker.
Step 9. Now the Pokemon Scanning process will begin. This will take near around 10-30 seconds to finish and bring you a result.
Step 10. After the scanning process has completed, FPM will provide you with the location of Pokemon according to the selected locations.
Step 11. You can also opt to click the bar on the top right corner of the screen. Along with the list, you will also get to see pictures around the scanned location. All you need to do here is open you Pokemon GO app on your smartphone and catch the Pokemon.
And you are done! You have achieved your goal of tracking Pokemon.
Video Tutorial
Final Words
This was all about the best Alternatives for FastPokeMap.se to scan and tracks Pokemon for one of the most popular games. Hope you guys found the article useful. If you have any queries, you can let us know in the comment section below. Also, advice related are always welcome down here. For more such updates and tech-related posts, make sure you have subscribed to our Newsletter.