Xiaomi TPS Tool: Just like other tools for Xiaomi as Xiaomi Mi Flash Tool,  Mi Account Unlock Tool, etc., the TPS Xiaomi tool is one. Xiaomi TPS tool can be used for Windows to bypass Mi account from Xiaomi devices. So if you are looking for a bypass tool for Xiaomi devices, here we have all about the TPS Mi tool –
Do not miss – Download Magisk Manager APK v8.0.7 & Magisk v22.0 ZIP
What is the Xiaomi TPS tool?
TPS Xiaomi Tool or Android Healer tool is a small Windows PC utility that lets one unlock Mi Account on Xiaomi devices using Fastboot Method and the 9008 Com Port. TPS Xiaomi is a Windows tool specifically meant for the Xiaomi devices using which it can perform various functions in their device like bypass or removal of Mi account, reset Xiaomi devices, fastboot remove from various models, checking device info, etc.
One can easily disable or unlock Mi account with this tool. It is also possible to take backups of device data. One can unlock the bootloader on the Xiaomi device using the TPS Xiaomi tool. The best part about the TPS Xiaomi tool is that one can perform even the most difficult tasks with the utmost ease. You can check device information, remove screen lock, reboot device in one click and a lot more can be done using this tool.
In case you have lost your SIM Card that you have attached with your Mi account and want to activate or disable that, you can use the Xiaomi TPS tool to solve the issue in a few steps. Obviously, you can go for the official method which might take a lot of time but if you are willing to solve the issue ASAP on your own, you can use this amazing tool from below to get the issue solved within a few clicks.
Before getting into the article, just know that this tool is specific only for Xiaomi devices and it will not work for any other mobile phone brands.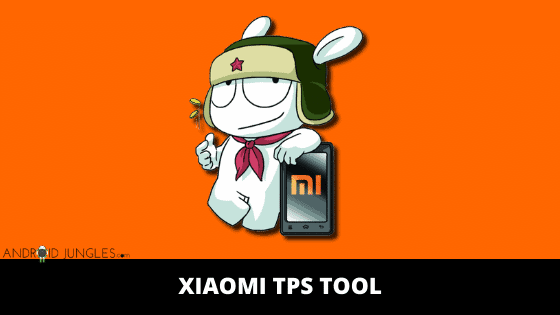 How to Unlock Bootloader on Any Xiaomi Devices?
Download Android Healer Tool/ Download Xiaomi TPS tool
TPS Xiaomi Tool ROM is available to download on BD's requirement. Xiaomi TPS tool lets users bypass Mi Account. It also helps in the Unlocking bootloader of Xiaomi Tool. This great tool was developed by Moki Force Team. All the credits for the tool go to this team.
Here are the links to download the latest version of the Xiaomi TPS tool. You can click on the link below to download the TPS  Xiaomi Tool for Windows OS including Windows 7, 8, 10. After downloading the below zip file, you can extract this RAR file with Winzip or Winrar.
How to Remove Mi Account using TPS Xiaomi Tool?
Step 1. To begin with, extract the Mi TPS tool.rar that you downloaded from the links above and then run it as administrator.
Step 2. Then Switch off your Xiaomi device that you want to remove Mi Account from.
Step 3. Boot your Xiaomi device into Recovery mode. For this, simply hold altogether – Volume Up + Power key. Once you see the Mi logo, release the buttons.
Step 4. Connect your PC with your device using USB Cables.
Step 5. Now, open the TPS MI tool on your PC.
Step 6. Then tap on the 'Information tab' that appears on the Xiaomi TPS Tool.
Step 7. When you tap on that tab, you will see the info of your device on the screen.
Step 8. Now hit the 'Bypass Mi Account' option.
That is it. Your Xiaomi device will now reboot. That's how easy it was to bypass Mi Account on your Xiaomi device. Be patient for the reboot, since it may take some time.
How to Delete Mi Account | Remove Xioami Account From Your Smartphone
How to use Xiaomi TPS tool?
Here are a few simple steps following which one can use the Xiaomi TPS tool using two methods. You can use the TPS Xiaomi tool to perform a number of functions. You can use either the Fastboot mode method or EDL Mode method to use TPS Xiaomi Tool –
But before that, make sure you follow the below prerequisites –
TPS Xiaomi tool is used for various purposes some of them being mobile system oriented like Unlocking the Bootloader of your device. Such processes might cause serious issues to the device when interrupted. Hence, to make sure that no such obstacles result in any big issues, do have at least 70% battery power.
Whenever you are using tools that deal with processes oriented with the system like rooting, Twrp recovery, etc., it is better to always have a backup of the complete device data. Many such procedures can lead to all data loss.
Since the TPS Xiaomi tool is meant for PC and thus it is essential that you have good and working USB Cables to connect your PC and Xiaomi Phone.
Also, check – How to Capture OTA Update URL for Android (2020)
#1. Using Fastboot mode
This is simple.
Just switch off your Xiaomi phone.
then press together the Volum Down + Power button until you see a logo on the screen.
#2. Using EDL mode
Step 1. To begin with, enable USB Debugging on your Mi phone.
Step 2. Then install and setup ADB and fast boot drivers on your PC. 
Step 3. With the help of USB cables, connect your device to the PC.
Step 4. Go to the folder on PC where you have saved the ADB and Fastboot folders. On that folder, click anywhere on the empty space. This will open a menu, from which you will have to choose 'Open a PowerShell Window here' 
Step 5. In this command window, enter the below command –
Adb reboot edl
Step 6. If you see a pop on the screen of your Xiaomi device, allow it permission.
Soon, the TPS Xiaomi tool will seem easier.
Read More: Download and Install TWRP Recovery on Android devices
Features of TPS Mi tool
Here are a few notable features of the Xiaomi TPS tool –
Lets you bypass Mi account
Allows you to disable Mi account
Fast boot removal from different models
Remove any Mi Account with TPS Xiaomi Tool.
You can Reset Xiaomi phones
Format Xiaomi device with TPS Xiaomi Tool.
Take backup
Restore backup
Check test points of many Xiaomi devices.
Unofficial bootloader unlock for all Xiaomi phones
Check information of all Xiaomi devices
Mi Account Unlock on EDL 9008
Remove screen lock
Reboot the Xiaomi menu and a lot more.
That was it all about the Android Healer tool/ TPS Xiaomi Tool. I hope that you have found the article of use and used the Xiaomi TPS Tool for the various purposes it serves. Stay tuned with us for more such updates!
Happy Androiding:-)