Magisk is one such rooting app that needs no introduction. Systemless, seamless rooting with the ability to use apps like gaming, banking is something only Magisk can provide. If you have a OnePlus 6/6T device and you are looking for a way to root it using Magisk, here is a complete guide for your rescue.
In this article, we are sharing with you all the methods to root OnePlus 6/6T using Magisk and without TWRP recovery! Just note that the below method works best on the OP 6/6T devices that run Android 10 and Android 9 PS. Scroll down to see how you can Root OnePlus 6/6T –
Disclaimer –
Rooting is a tough process that requires basic knowledge for performing. If you are not aware of rooting procedures, do not follow the below steps. Rooting can lead to data loss, end up into a bricked device and voids the warranty of your phone. We at androidjungles.com will not be responsible for any loss caused to your device by following the below steps. The below method is for knowledge purposes only.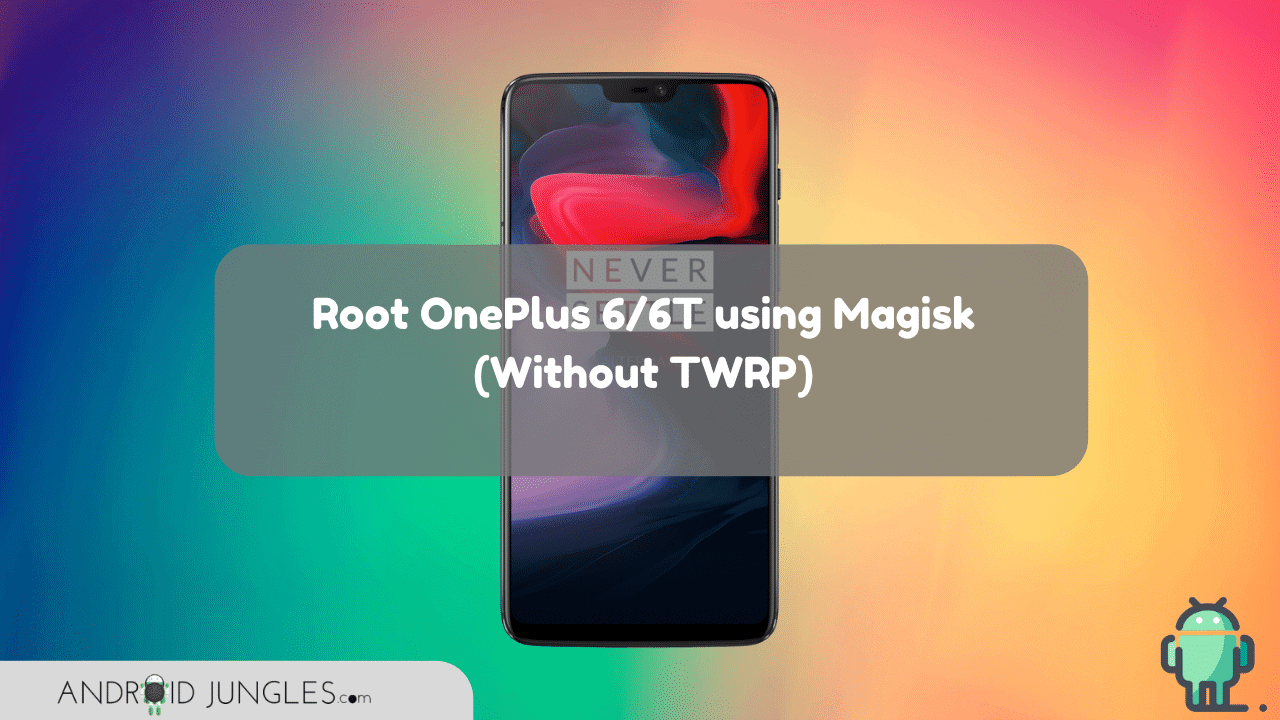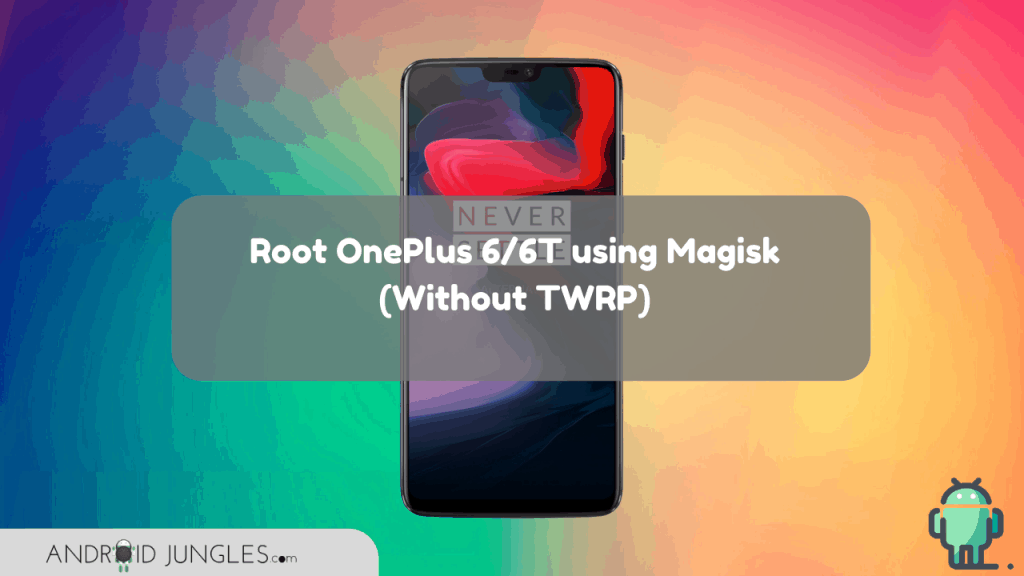 Root OnePlus 6/6T using Magisk (Without TWRP)
Rooting OnePlus 6/ 6T involves 3 basic steps –
Download the stock boot image for the OxygenOS version installed on your device.
Patch the stock boot image using Magisk Manager.
Flash the resultant Magisk patched boot image to your OnePlus 6/6T for root.
Do not worry if that seems difficult for you. Below is a complete detailed guide on the same!
Requirements –
Downloads –
Download the below stock images as per your device model and version of the Oxygen OS.
OnePlus 6 (codename: enchilada)
Stable –
Open Beta –
OnePlus 6T  (codename: fajita)
Stable –
Open Beta –
Patch Stock Boot Image using Magisk Manager
In order to patch stock image with the help of Magisk Manager, you will have to first download a stock image as per your device model and OS version from the download links mentioned above.
Now using USB Cable, connect your device to the PC.
Move the downloaded stock boot image to the storage of your device.
Download latest Magisk Manager APK and install it on your device.
Now go to the app drawer and launch Magisk Manager app.
Click on 'Install>Install> Select and Patch a file'.
Choose the Stock boot image file so as to patch it with Magisk.
That is it. Soon Magisk Manager will patch the stock boot image. You will find this patched boot image in the Download folder of our device's internal storage.
Flash Magisk Patched Boot Image to Root OnePlus 6/6T
First of all, connect your OnePlus 6/6T to the PC with the help of USB cable.
Now transfer the patched boot image (magisk_patched.img) from the phone to the folder on your PC where the Android SDK platform-tools are installed. For example – 'C:platform-tools' in Windows or 'Documents/platform-tools' in macOS/Linux.
Switch off your OnePlus 6/6T.
Hold Volume Up and Power buttons together to enter Fastboot Mode on your device.
Again connect your device to the PC while it is in Fastboot Mode.
Launch the command-line window on your PC.
Enter the below command so as to make sure that your phone is successfully being detected by the PC over fastboot –
fastboot devices
Once you see your device in the detected section, enter the below command to flash the patched boot image –
fastboot flash boot magisk_patched.img
After this file is flashed, you can reboot your phone by entering the below command –
fastboot reboot
That's it! You have successfully rooted your OnePlus 6/6T device without TWRP using Magisk! Your OnePlus 6/6T will now boot into the system OS and will be rooted with Magisk.
I hope you have easily followed the above steps. In case of any doubts, feel free to let us know in the comment section below. We will be glad to help you!
Happy Anroiding:-)