Hey people, In this article we will share the guide on How To Jailbreak Roku. Please follow the step by step method to jailbreak Roku. So, keep reading.
If you are wondering about How to Jailbreak Roku?, then let me tell you, You Can't. Roku can't b jailbroken as it is based on C++. However, what you can do is install Kodi on Roku and thus stream pirated content.
Since there is no other way of installing third-party apps on Roku, installing Kodi is the only option you have. And here is an article that will let you know how you can install Kodi on Roku using two methods.
How To Jailbreak Roku?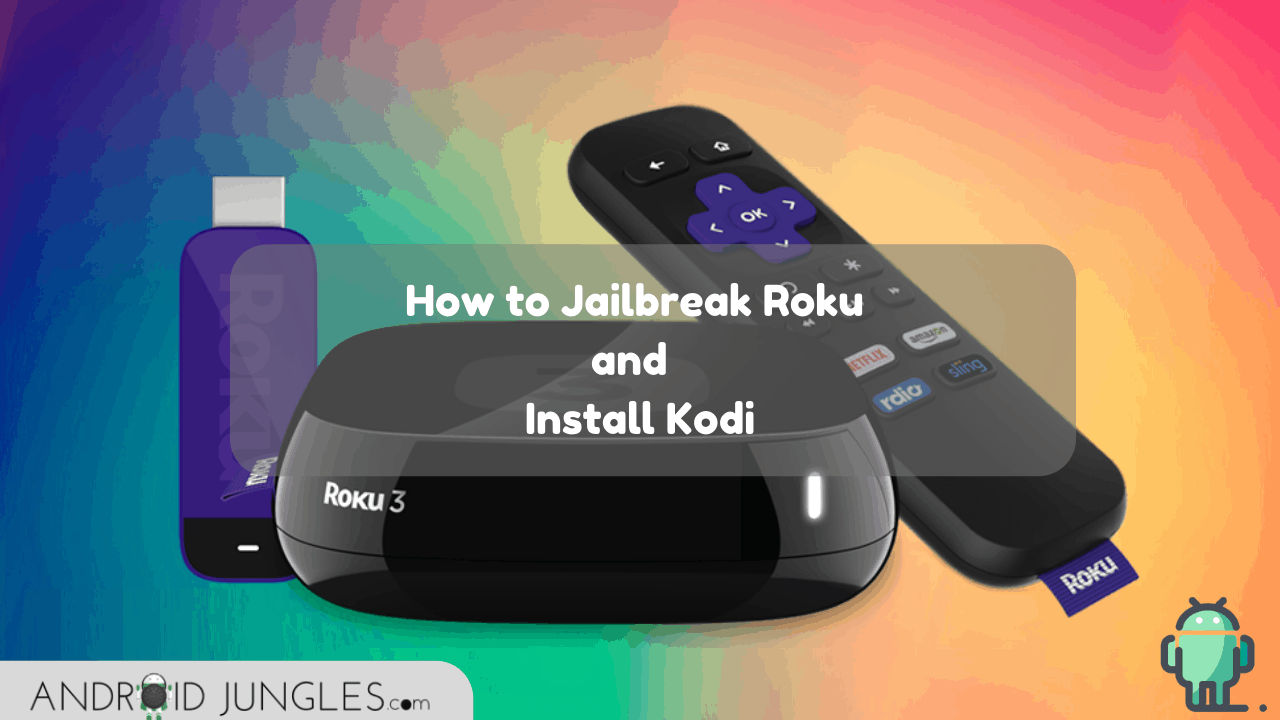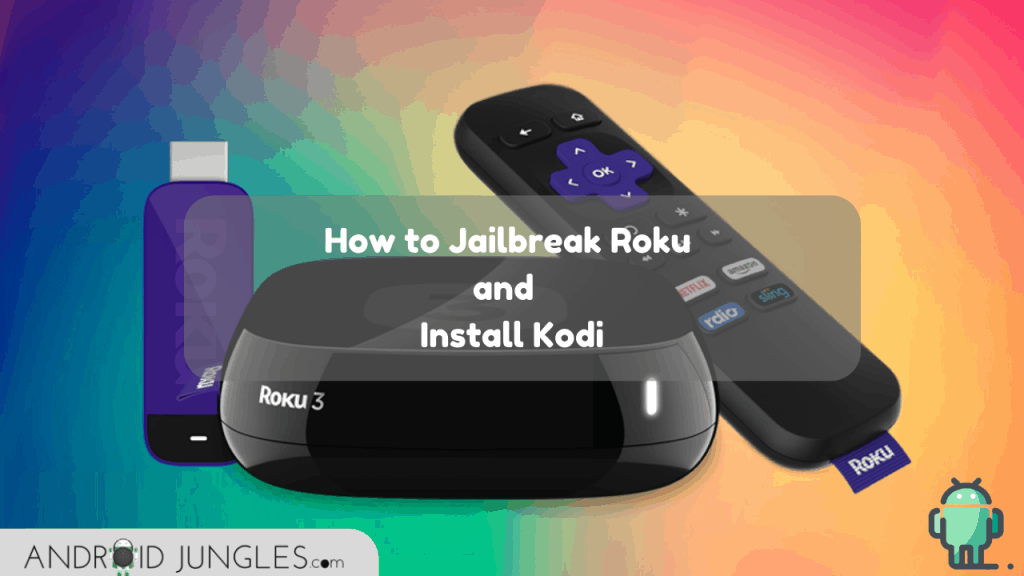 What is Roku?
Roku is a digital media player that can be used to stream a number of various TV Channels, Movies, etc. You can get this device either in the form of a set-top box or a Stick, meaning it is portable. Here you can stream as many channels as you want for free. But even then some people look for ways to make more out of this device by the means of jailbreaking.
What is Jailbreaking?
Jailbreaking means gaining the root access of the Operating system of a device. This process lets the user bypass all the limitations that are put by the device manufacturer. By removing these restrictions, the user can customize the device as they want.
But since we are talking about Roku here, the main question that arises is that Can we  Jailbreak Roku? Well, to be honest, the answer is NO. You cannot Jailbreak Roku. This is because the Manufacturer of Roku has put restrictions on the Jailbreaking of Roku.
However, there is something else that can definitely be useful. As said earlier, Installing Kodi on Roku is the only way to watch pirated content on Roku. So here you go –
How to Install Kodi on Roku?
For those who do not know, Kodi is an open-source streaming application as well as a media player that lets users stream content on Roku. You can add a number of third-party add-ons on Kodi and watch as many shows, movies, etc. as you want.
Now since Roku does not support installing apps written in C or C++, the only way to use Kodi on Roku is by Screen Casting or Mirroring. Roku supports screen mirroring using Miracast.
Here are the two methods that you can use to use Kodi on Roku for Android and Windows OS, respectively. The below methods can be followed on Roku 2/3/4, Roku Premier/Premier+, Roku Ultra, Roku Streaming Stick, or Roku TV. So here you go –
Method 1 – Kodi on Roku using Android Screen Mirroring
First of all, On your Roku device, Enable Screen Mirroring. For this, Open Roku> Home Button> Settings> System> Screen Mirroring> Allow.
Now check that both the Android device as well as Roku are connected to the same WiFi Network.
In case you are already using Kodi on your Android, you can skip step 4.
Now Download Kodi by going to Google Play Store> Type Kodi in search bar> Click on Kodi in the results> Install Kodi> Grant all asked permissions.
Open Kodi. And enable Screen Mirroring by going to the Android Settings> Device> Display> Cast.
In this option, you will see the devices that are compatible to cast on Roku. Now the screen of your Android device will be mirrored on Roku.
You can now watch whatever movie or show that you want to on the Kodi on your Android device and it will be cast on the Roku screen.
That's how easy it was to cast Kodi on Roku and watch the movies or shows you want to.
Method 2 – Kodi on Roku by Windows Screen Mirroring
If you are a Windows user and want to cast the Kodi Windows Screen Mirroring on Roku, then here is what you need to do –
Firstly, install Kodi on your Windows PC. On this same page, you will see the Download button. Click on it and then choose the Windows platform on the next page as Windows Store/Installer (32 Bit)/Installer(32 Bit).
Once the download is done, go to the location of the downloaded file and look for the kodi.exe file. Double click on this file to begin the installation process. Once the installation is finished, click on the Next button that appears.
Choose I Agree on the next page and then hit the next button on the page that appears.
Select a file directory for installing Kodi on Windows PC. Then hit the next button.
Finally hit the Finish Button to run Kodi on your Windows PC.
Now, coming to setting up the Screen Mirroring, go to the Control Center of PC. Choose the option of Project from the list that appears.
Now select 'Add a Wireless Display/ PC Screen only'. This will select the display connected to a Roku device.
Now click on Start Mirroring your Screen option so as to Stream Kodi on your Roku device.
That was how easy it was to install Kodi on Roku on the Android and Windows OS. I hope the article helped you all in some way. For more such articles, follow Android Jungles – One stop for all Android Stuff.
Happy Jailbreaking:-)