With the advancement in the Internet, there has been a huge spread of gamut for consuming entertainment. Earlier we had very limited means to entertainment, which no more is the case. Today we have so many sources of entertainment out of which IPTV Player is one.
IPTV Players stand for Internet Protocol Television which means that one can watch Live TV, Videos on Demand i.e., VODs, TV Contents, etc. over the internet protocol network. This technology was
In this article, we are sharing with you all the best IPTV Players out there which you can use to stream your favorite TV Channels, Movies, Radio Stations, etc. So what are you waiting for let's hop into the post!
Best IPTV Player for Windows PC
Here goes the list of the best IPTV Players for Windows PC.
1.VLC Media Player
While looking for IPTV Player elsewhere, we forget that we already have an IPTV Player near us in the form of a VLC Media Player. Indeed VLC Media Player is the most widely used Media Player.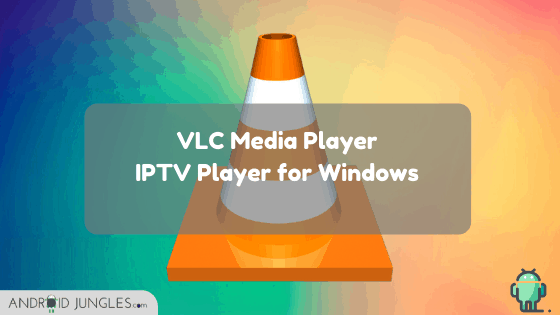 This open-source multimedia player can seamlessly manage all the local media as well as stream IPTV Content. It makes use of the m3u files for streaming IPTV. Not just that but the player comes with an easy to use interface.
To use VLC Media Player, Open VLC> Go to Media> Enter the Video URL or Live TV URL and then click on it to Play.
2. Kodi
Now, who does not know Kodi? Kodi is one of the best apps of all time that offers entertainment to its full extent. One can easily manage their local media through Kodi.No doubt it stands as one of the best IPTV Players.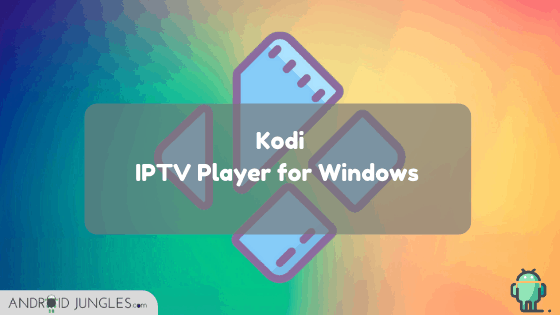 There are a number of add-ons on Kodi that one can use for streaming Live TV and VOD as well. Some of these add-ons might not be legal, so you need to be careful before you install it for its legality. Kodi lets you play your favorite digital channels and videos too on demand.
To use Kodi as an IPTV Player, all you have to do is launch the app and then click on TV or Radio. Then you can enter the URL of the video and hit the play button!
3. IPTV
Next Best IPTV Player for Windows PC is the IPTV. This Player can be downloaded directly from Microsoft Store whose link we have mentioned below. This app can be used to watch your favorite Digital Channels and TV Shows on Windows OS.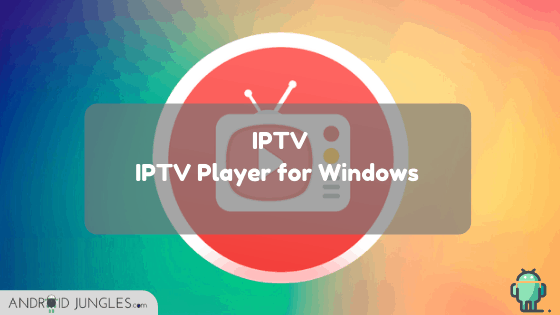 You can watch the videos in full screen and also remove the unwanted ads by paying for the premium IPTV 4.99$. To use this app, Open it first. Then Go to Settings> Enter URL> Load the Playlist > Click on OK> Stream the channel you want.
4. My IPTV
My IPTV lets users watch live TV as well as Videos. However, this app does not provide any direct IPTV Service or IPTV Link. You can certainly enter the URL of the video that you want to watch your favorite IPTV Channels.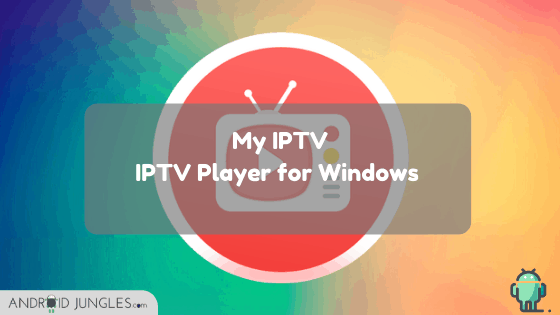 This app can be easily protected by a pin. You can install this app from the Microsoft store as well. To use My IPTV, you can go to the Settings> Add a New Playlist & EPG Source> Add Remote URL or M3U Playlist> Go back to Settings> Choose the Channel you want> Hit Refresh Button.
5. FreeTV Player
The next one on our list of best IPTV Players is FreeTV Player. This app enables its users to stream all their favorite TV Shows, Live TV Channels, Movies, Internet Radio, etc. on Windows OS.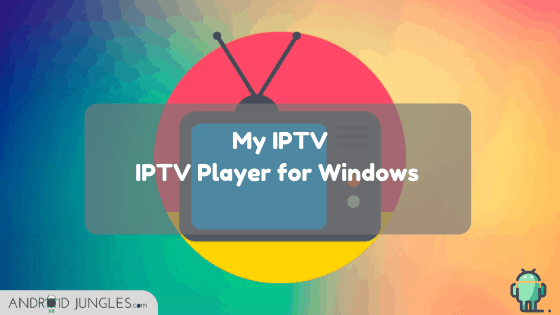 One can also upload their own m3u Playlist for streaming the Live TV Channels. This app can be download directly from the Microsoft store too. To use this app, first of all, Open it>enter M3U Playlist URL given by the IPTV Service provider> Choose your favorite TV Channel once all the channels load.
6. GSE Smart IPTV
Another great IPTV Player for Windows PC is the GSE Smart IPTV. This app is free to download and you can watch TV Channels and TV Shows on your PC using this app. This app supports Android as well as iOS Devices besides Windows OS for which you will need an Android Emulator.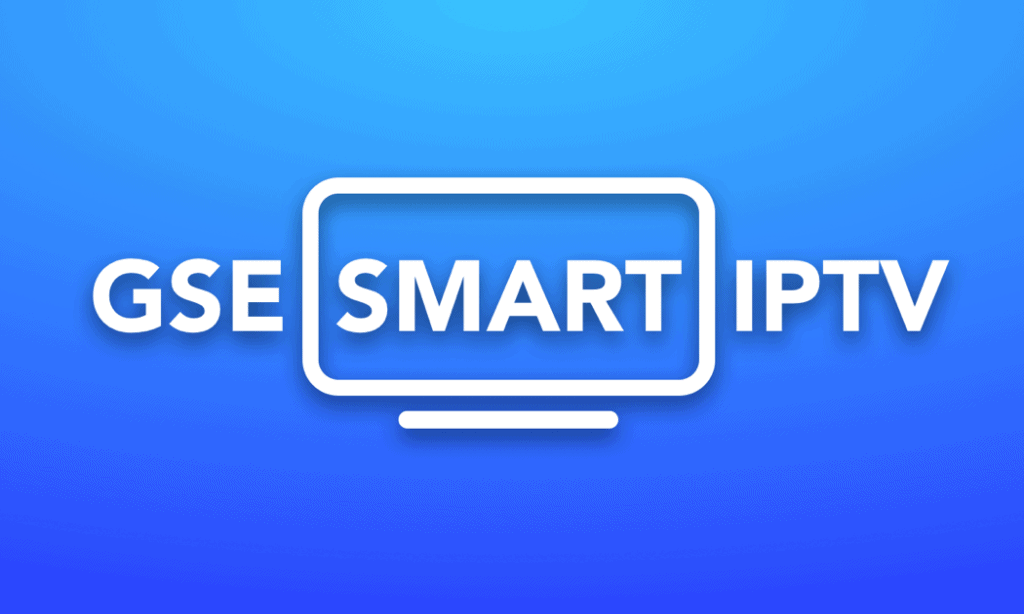 You can check out the 14 Best Lightweight Android Emulator For PC/Mac.
To use GSE Smart IPTV on Windows PC, you can follow the below steps –
Launch the Android Emulator and then Sign in using your Google Credentials.
Search for 'GSE Smart IPTV' in the search bar in the Android emulator.
Install the app.
Open the app.
Choose and add the playlist and then add the URL.
Hit the OK button.
Choose any Live TV Channel you want to watch.
That's how easy it is to use GSE Smart IPTV on Windows OS.
7. Simple TV
The simple TV is another amazing IPTV Player that can be used for Windows Desktop. You can watch the TV Shows, movies, etc, on your desktop with the help of this app. You can also listen to radio channels. The App has a great interface that is quite a lot intuitive.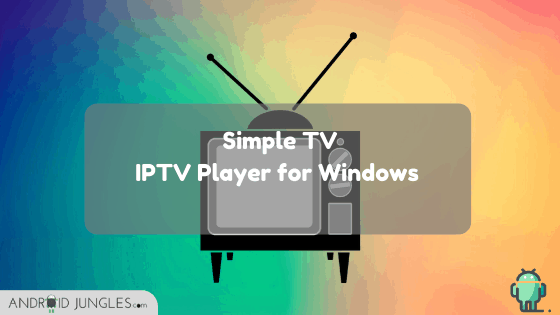 Simple TV lets users adjust according to their convenience the Brightness, Contrast, Volume, etc. of the app. The app provides compatibility for LUA Script and a lot more. Not just that but it also offers the Crop feature as well as Snapshot capabilities. One can download playlists that are created by someone else as well.
8. ProgTV
Last but certainly not least is the ProgTV. This app is very well known for the easy access that it gives along with great functionality that can work on over 2 interfaces. The app lets you do radio as well as TV Channels recording.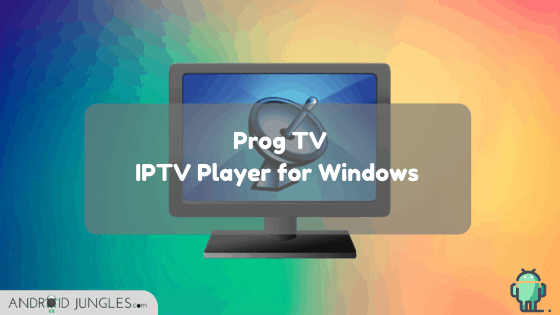 The app is compatible with IPTV, internet TV, and radio, Rodina TV, Sovok TV, DVB-S, DVB-S2, DVB-T2, and many other data sources. It provides HD TV Support along with Network Broadcasting and Teletext. One gets 10 Bands Equalizer and a fast preview of Mosaic channels too.
Bottom Line
I assume you have by now chosen the best IPTV Player for yourself. That was it about the best IPTV Players out there. Do let us know if you have any more names to add to the list.
Happy Androiding 🙂