Best Custom ROMs for Redmi K20 in August 2020: Xiaomi knows how to build a great budget smartphone! Xiaomi has proved themselves in the past with the Pocophone F1. Pocophone F1 is arguably the best smartphone in the year 2018. Despite being a huge hit in the market Xiaomi did not release the successor for the Pocophone F1, but that is where Redmi K20 Pro came to fill in and the company also launched Redmi K20 in the same event.
Also, read – Best Custom ROMs for OnePlus 6 in August 2020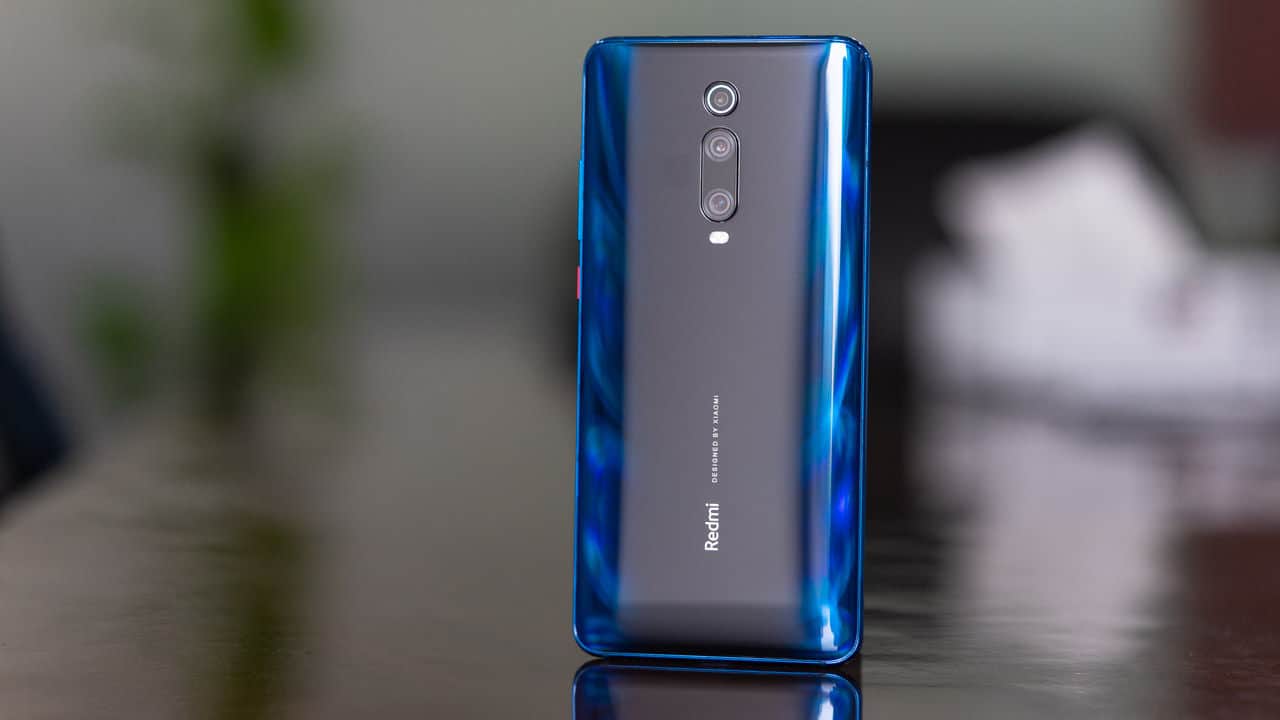 Xiaomi's entire business model is resided on the budget smartphone segment with the Redmi series accounting for the majority of overall sales! Will Xiaomi made a lot of flagship phones in the past, for example, the Mi 8, Mi 9, and the Mi Mix phones. But the Redmi lineup has been the brand's bread and butter, at least in India!
No one can technically identify which one is Redmi K20 and which is K20 Pro when placed side-by-side. The main differences here are in regards to the primary sensor and specs.
Redmi K20 Specifications
boasts a 6.39 inch super AMOLED display with the aspect ratio of 19.5:9. The resolution of this display is 1080 x 2340 pixels and the pixel density of this panel is about 403 PPI.
Underneath the hood, as mentioned earlier, the device is powered by Qualcomm Snapdragon 730 chipset which is coupled with 6 GB of RAM for 8 GB of Ram. As far as the internal storage is concerned the device is made available in three storage variants which include 64 GB, 128 GB, and 256 GB. Adreno 618 handles the graphic duties here.
As one would expect, Xiaomi did not cut any corners in regards to the cameras. Both the Redmi K20 and K20 Pro come with a similar camera setup with three cameras on the back and one pop-up selfie camera. The primary sensor is a 48 megapixel unit with F/1.8 aperture.
The secondary is a telephoto camera unit with a 53mm lens which is an 8-megapixel sensor. The telephoto camera here can only go up to 2x optically. The third camera here is 13-megapixel Ultra-wide camera with a 12mm field of you and the aperture value here stands at 2.4. On the front is where you get to see a full-screen display without notice of any sort as the front-facing camera is a pop-up selfie camera unit.
The device runs MIUI 11 which is built on top of Android 10. MIUI is one of the feature-rich user interfaces which comes with a bundle of features but a bit laggy at times. Now, this is where custom ROMs come into the play. In this post let us discuss the best Custom ROMs for Redmi K20 in August 2020.
Important Notes before Installing Custom ROMs on Redmi K20 
Make sure to have a whole backup on your device before the process.
Charge your device to at least 80% before you begin with the process.
Be patient while you are installing the Custom ROMs. Some of the ROMs on the list may take up to 30 minutes to install sometimes. Performing unnecessary actions may result in a boot loop or brick.
Best Custom ROMS for Redmi K20
Now that we have discussed everything, let us quickly get started with our list of best custom ROMs for Redmi K20 in August 2020. Before we begin, please make sure you are aware of the process of installing custom ROMs. Most of you think flashing a custom ROM is just like updating software which you have received through OTA. The installation is completely a manual process. So make sure you check the installation process before you start.
1. Pixel Experience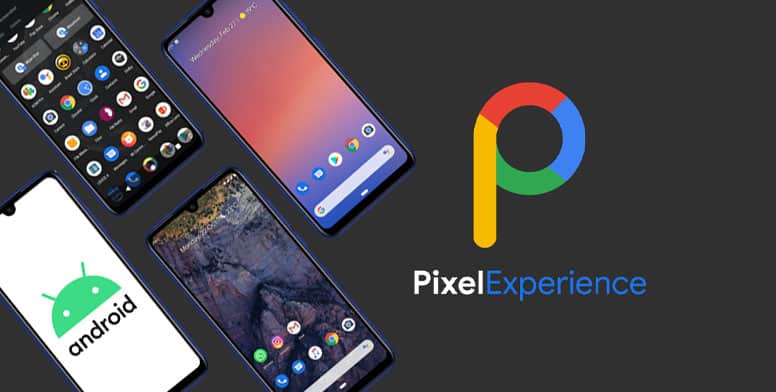 Pixel Experience is one of the most loved custom ROMs for any Android device. Pixel Experience offers a complete stock Android experience but with a few Pixel features here and there. As the name itself suggests, Pixel Experience for Redmi K20 provides all the features of a Pixel device. Flashing Pixel Experience on Redmi K20 is an absolute pleasure as you can set your experience free from MIUI.
Pixel Experience ROM brings a lot of useful and compelling features, performance, and battery optimization. The interface here is super clear and it runs Android 10 with all of the features packed in. If you are a fan of Pixel smartphones, definitely give this ROM a shot.
2. Derpfest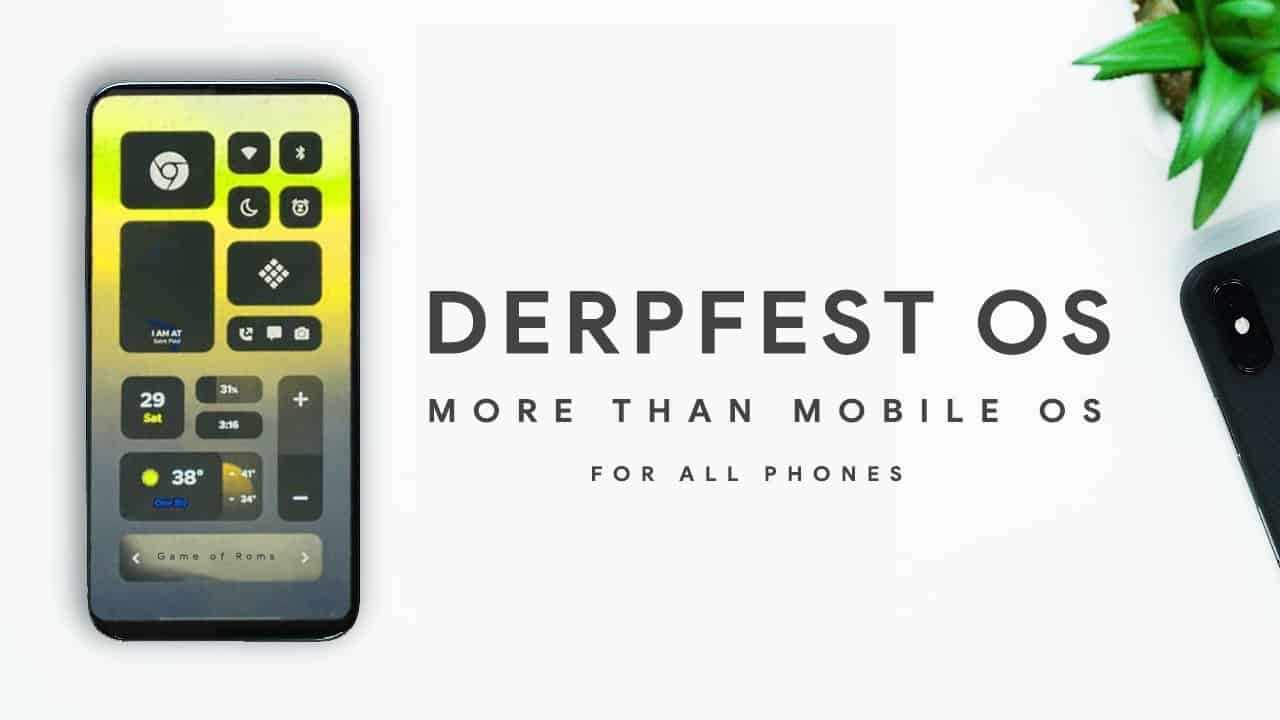 Derpfest is one of the most customizable and designer ROM current day. The ROM is feature-rich with a bulk of features. To recall, Derpfest was started as a small project based on AOSIP for the OnePlus 5T. Unlike the other ROMs on the list, they have stared with Android 9.0. Since then many users and maintainers got interested in supporting the project.
Derpfest for Redmi K20 features one of the smoothest UI's comes equipped with loads of features so that you can tweak it exactly to your liking. This ROM collects the best among all the UI's. For starters, they provide Pixel UI from the Pixel Experience and also pack the ROM with Pixel goodies. If you haven't tried Derpfest, you can give it a shot!
3. Havoc OS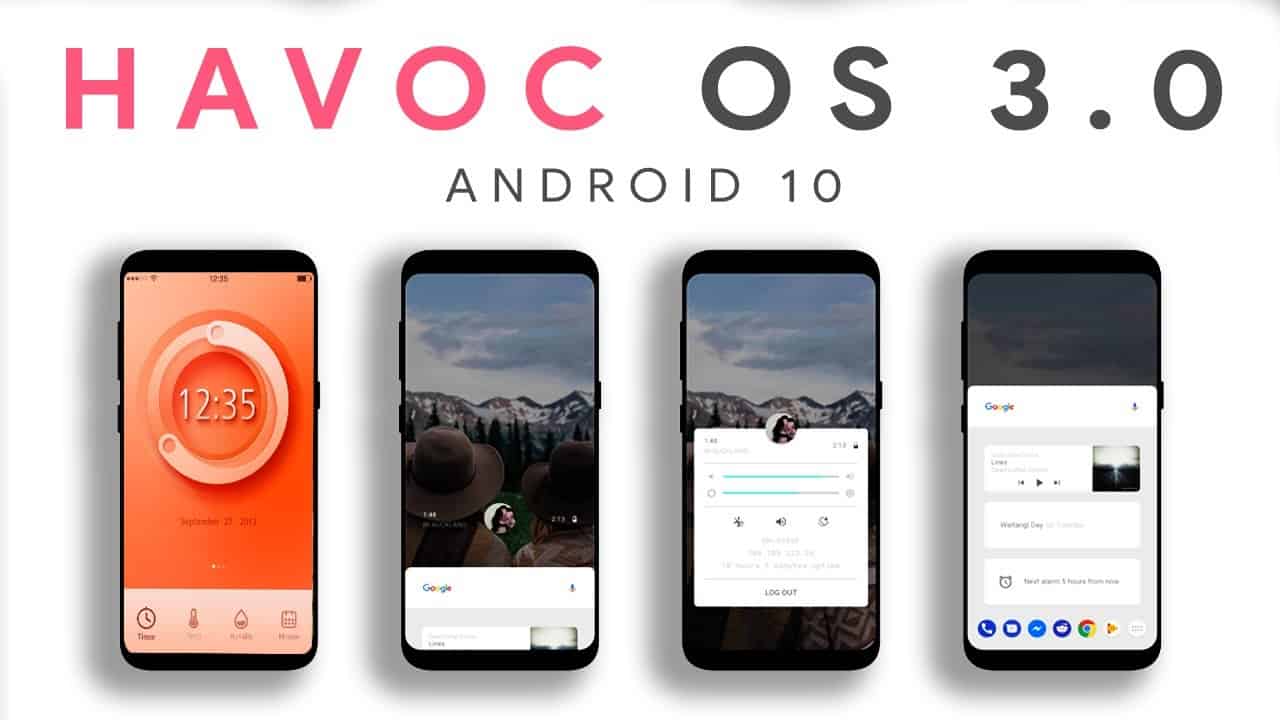 There will be no list of Best Custom ROMs for Redmi K20 or any device for that matter without including the Havoc OS to the list. Havoc OS, hands down, is one of the most feature-rich, performance-oriented, stable customs ROMs. The custom ROM itself is simple and clean unlike the Dot OS, Bootleggers, or any other ROMs for that matter.
It comes with a bundle load of features including theme customizations, navigation bar customizations to all the way up to list view customizations too. The developers also added in the support for custom kernels if that is what you are looking forward to. To end it, Havoc OS for Redmi K20 is one of the finest ROMs you will use.
4. Corvus ROM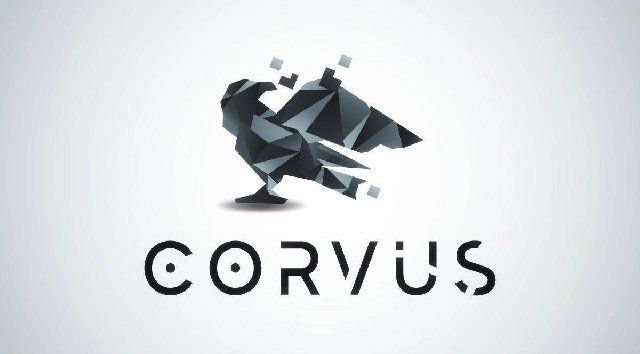 Corvus ROM is inspired by Dirty Unicorns ROM Project. The Corvus ROM for Redmi K20 primarily focuses on features and overall stability. There are loads of tweaks and optimizations which users can experience here. The ROM features various customization features including quick tiles, notifications, heads-up, and many more.
The other features here include accent picker, theme back and restore, edge lighting features, expanded screenshot, and a lot more. The ROM is available in both versions here. You can either choose to flash the version with GApps and you can flash the vanilla version too.
5. Revenge OS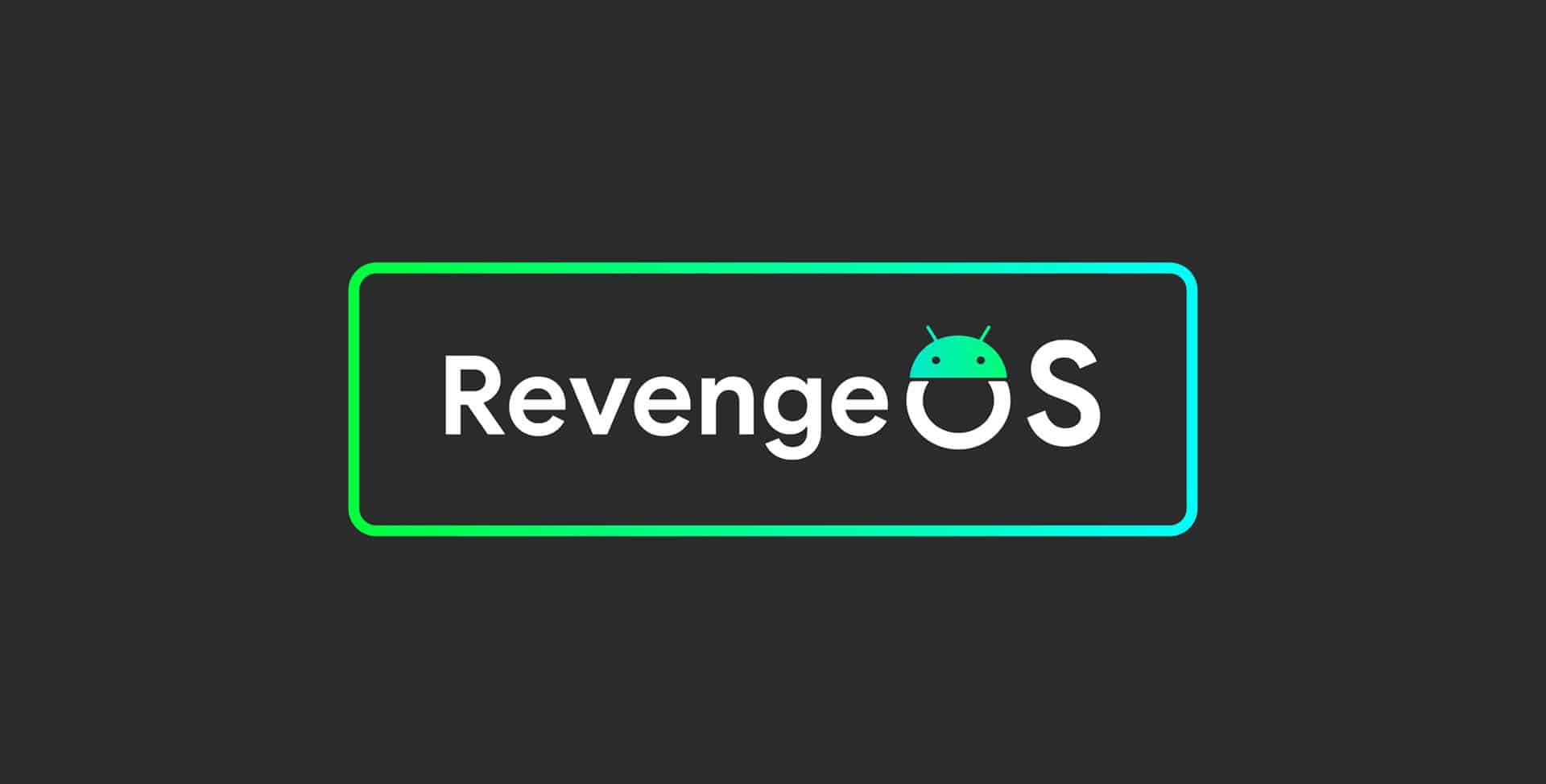 Unlike Pixel Experience and the Lineage OS, Revenge OS is not popular. Despite having tons of features, at least compared with Pixel Experience, it is not very popular because it is not widely-spread for various devices. Revenge OS is an aftermarket firmware based on AOSP. Being a ROM based on AOSP, which stands for Android Open Source Project, it is beautifully designed with openness with their code.
Revenge OS for Redmi K20 is completely bugless, the recent builds include redesigned volume dialogue with quick player. QTI Bluetooth stack, UI fixes and allows recording to the protected content.
Conclusion
So, the above mentioned are some of the Best Custom ROMs for Redmi K20. If you are still unable to choose which one to flash, let me take another step in helping you. Are you are a fan of Pixel devices? Then, Pixel Experience is an absolute option for you. For all the customization freaks out there, give it a shot by flashing CorvusOS. Do you want to customize beyond the limits by flashing custom mods, kernels, and etc then Havoc OS is the option for you.
If you are willing to use a beautifully designed ROM with all the features in place, then Derpfest links are waiting above. If you are a stock Android fanatic and major customizations don't really matter to you, then Revenge OS it is! So, that is all I have to say in this post.
If this guide helped you to find and choose the best custom ROMs for Redmi K20 in August 2020, then show us some love by sharing the article with your friends who use Redmi K20. Now that you have done that, it is time for me to bid you adieu. For more posts like this stay tuned with us. Until next time, Stay techy!