Android Jungles is a four-year-old web blog which covers the most important news stories taking place in the world of Android. We cover applications made for the Android operating system and devices. We offer content that is wholesome in perspective and offers the most amount of details. Our content is diversified to accommodate gaming, general news items, applications and mobile phones.
The team behind this blog strives for excellence in making available the latest news in the Android universe to all those who wish to access it. Making use of our resources, the team at Android Jungles handpicks stories that will add value to the lives of android lovers!
We will make sure that your brand social asset will stay in an optimal position.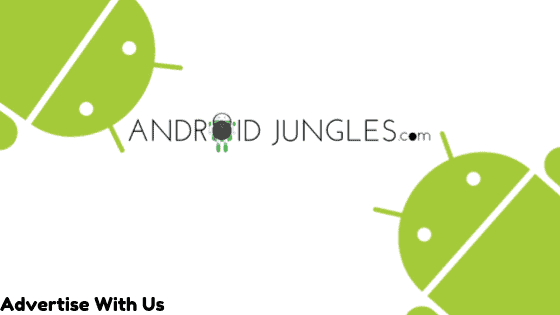 Quick Stats of Android Jungles:
Alexa Rank: 94,298 Globally & India 36,615
Moz:

Domain Authority: 33
Page Authority: 40
Spam Score: — 

/17
Here is the August Month report from Google analytics –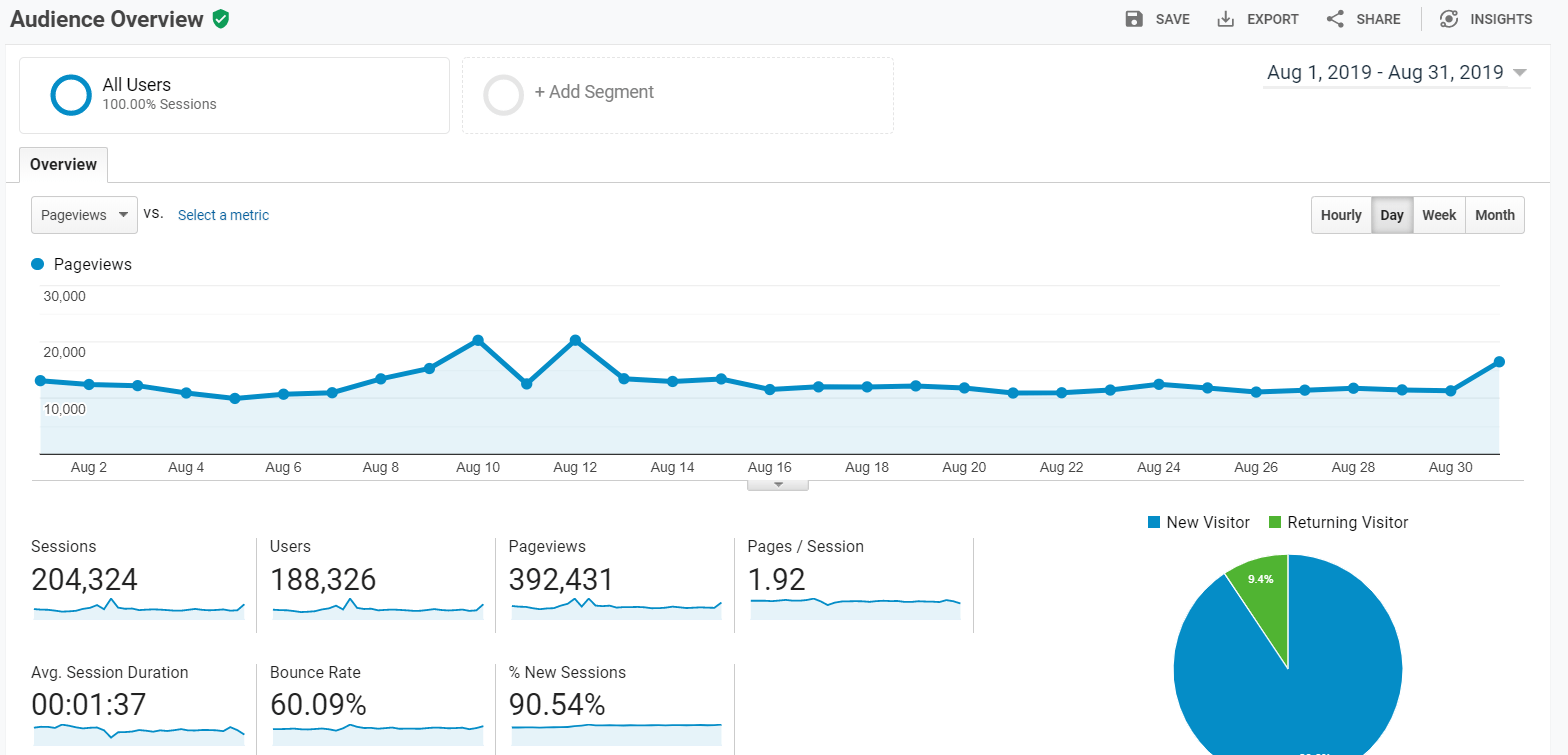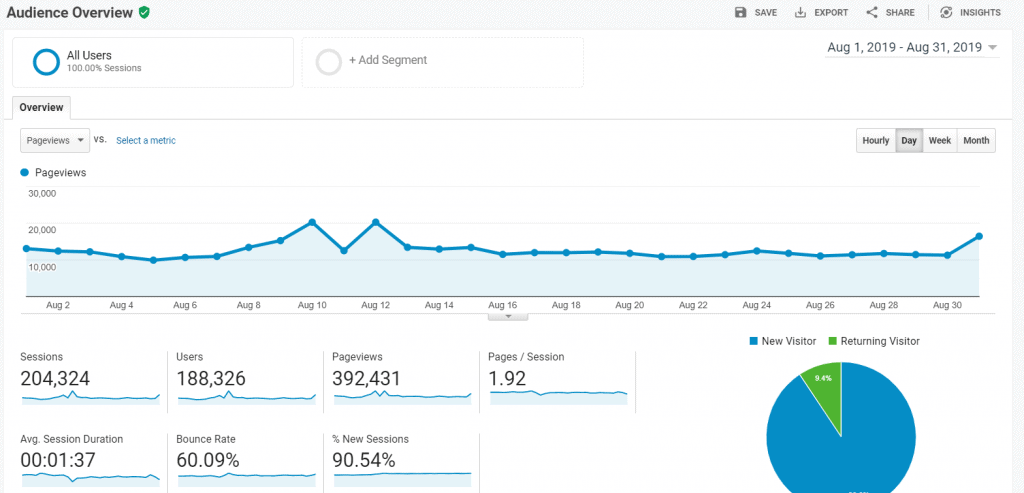 Last month we hit our all-time highest traffic, there was a significant improvement in our overall traffic, the first checkpoint (300K) to the 1M pageviews per month has been completed.
Note – We update our site views every 1 month. If you have any doubt or query regarding the daily views then email us. We have following options.
Advertising Options:
Banners: We provide banner ads and the below sizes are available you can choose any size and email us. We don't rotate banners with other advertisers. We will make sure that you get 100% impression.
Post Review (Guest Post): If you are having the software or an application you want us to review then we will write content and publish it on our site. We will make sure that it is reached to maximum users. The content will be published only if we think the content is good for our audience and users.
Email Blast: We will publish the article to our newsletter subscribers and push notification users. But make sure that it should be relevant.
If you are interested then drop an email on hello@androidjungles.com else you just fill the below form and we will contact you in some minutes.
I'm a strong believer in the concept that "one price doesn't fit all" and that's why, depending upon the specific product, we will hash out a custom quote for the review.